We are a part of your community.
Below is a list of events, activities and seminars that we are involved in.
February 2020 Events
Pizza & Preplanning
Feb 13, 2020 11:00 AM to Feb 13, 2020 06:00 PM
Join us for 90 minutes of education, humor, answers to your questions and delicious pizza.
We'll start things off with a short program, "10 Things You Probably Didn't Know About Funerals & Cremation," and then, we'll open things up to your questions for the remainder of our time together.
This will be a great opportunity to dispel myths, remove doubt and get real answers to any questions you might have.
FREE folder and informational handouts for all who attend.
Please call 320.251.1454 to reserve your seat today!
Advance registration is required as seating is limited.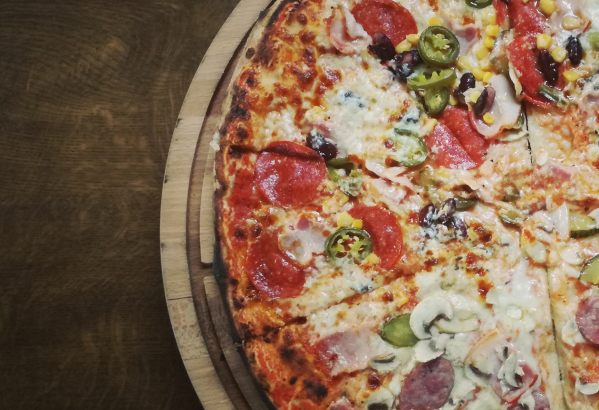 Valentine's Day Luncheon
Feb 14, 2020 11:30 AM to Feb 14, 2020 12:30 PM
Join us for a free Valentine's Day Luncheon!
We will enjoy a catered lunch while being entertained by wonderful local music! Come by yourself or with friends!

WHERE: Sartell Community Center
850 19th St. S
Sartell, MN 56379
Liberty Bank Suite #2
WHEN: Friday, February 14th (Valentine's Day) | 11:30-12:30
Please RSVP by February 5th!
*Contact Morgan at mwebster@williamsdingmann.com or at (320)251-1454 to confirm a spot!*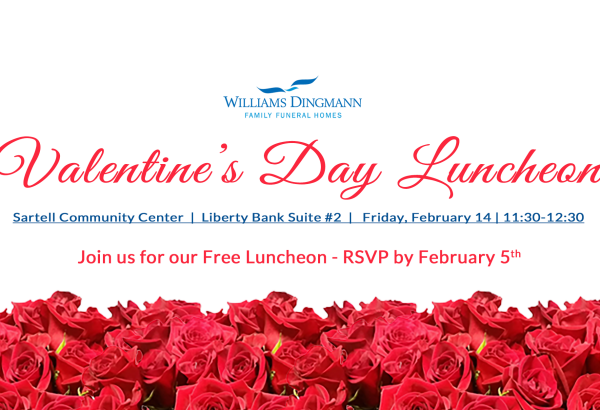 March 2020 Events
The Ultimate Pancake Breakfast
Mar 29, 2020 09:00 AM to Mar 29, 2020 11:00 AM
This event is postponed and in the process of being planned for a later date.