Our staff's commitment to you
Our staff is committed to providing support, compassion, information, and direction as needed to all members of our community, their families, and friends who are dealing with loss and grief.
Williams Dingmann Family Funeral Homes-Long Prairie
Williams Dingmann Family Funeral Homes-Princeton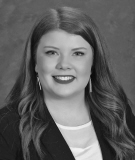 Leah Hall
Funeral Director/Mortician
2014 Graduate of St. Cloud Technical Senior High School
2017 Graduate of the University of Minnesota: Bachelor of Science in Mortuary Science
Member of the Minnesota Funeral Directors Association
Certified Crematory Operator
Leah joined the firm as an administrative staff in 2015 as she went to school for mortuary science and continued on as a funeral director after graduating in 2017. Personal interests include spending time with her family and dog, Pepsi, camping with friends, and making costumes for the Renaissance Festival.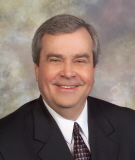 Harold F. Risk
Manager/Funeral Director/Mortician
hrisk@williamsdingmann.com
- Professor Emeritus-SCSU Health and Medical Science.
- PhD from Southern Illinois University-Carbondale.
- Member 1st Presbyterian Church
- Training Officer and Member of DMORT V
- Employed with the firm since 2002.
Harold and his wife Beth have three grown children and seven grandchildren. They enjoy traveling, going to Canada and fishing, spending time with their family and grandchildren at the lake.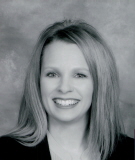 Rebecca Nelson
Funeral Director/Mortician/Preneed Specialist
- 1998 Graduate University of Minnesota, Mpls-Bachelor of Science in Mortuary Science.
- 2015 Bethel Seminary, St. Paul-Certificate of Theology.
- Member/Women's Ministry Coordinator of First Baptist Church, Cambridge.
Rebecca enjoys spending time with her husband, Ryan, and attending their children's many sporting events and activities in the arts.